You don't have to suffer alone.
Together, you and your therapist can bring about deep change and healing.
You are a complex and unique person. Good therapy is not one-size-fits-all so the therapists at Bay Area DBT & Couples Counseling Center draw from a big tool box to help you.
In your first few sessions, you will talk with your therapist about what you want help with and what you want to change. The therapy will be structured around your particular goals.
Marielle Berg, MFT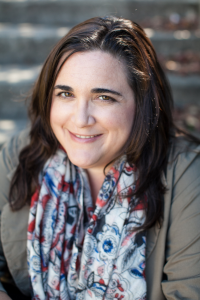 I work with people to help them heal old emotional wounds so they can build the life they want. No life is free of pain but we do get to choose how we respond to pain, and in that choice lies power and freedom.
I also help couples change patterns of fighting and distance to build more trust and closeness. I am skilled at seeing both sides and help couples bridge differences to create loving and stable relationships.
Sitting with people as they grapple with profound questions about how to heal, how to love and how to live more fully is a privilege. I am continually moved by witnessing the capacity for transformation that exists within all of us.
Prior to training as a psychotherapist, I was an attorney and bring an intimate knowledge of the demands and rewards of a professional life.
I completed a 2-year intensive Dialectical Behavior Therapy (DBT) training through Behavioral Tech and am currently working towards DBT certification.
I also completed advanced training in Accelerated Experiential Dynamic Psychotherapy (AEDP), Hakomi, and Sensorimotor Psychotherapy. Additionally, I am certified as a Health at Every Size® (HAES) group facilitator. I founded the Bay Area DBT & Couples Counseling Center in order to offer high quality DBT, individual therapy and couples therapy in San Francisco.
Laura DeSantis, APCC
I know how easy it is to feel overwhelmed by emotions. You don't need to suffer in silence or feel ashamed that you can't "make it" on your own. I can help you heal challenges that are getting in the way of you creating the life you want. And if you're uncertain what that looks like, I'm here to join you in that discovery.
Everyone is different, and your therapy will reflect that. I will listen, guide, and support you through both difficult and joyous moments. Most importantly, I know the biggest expert on you is you.
I work with individuals struggling with depression, anxiety, substance use and trauma, helping to reduce symptoms while building skills necessary to thrive.
I completed Dialectical Behavior Therapy (DBT) skills training through Behavioral Tech. I co-lead a weekly DBT skills group, provide DBT-informed individual therapy and am training in providing fully adherent DBT. I am an Associate Professional Clinical Counselor 3816 under the supervision of Marielle Berg, MFT. Licensed in the state of Pennsylvania, I am currently working towards full licensure in San Francisco, California.