You don't have to suffer alone.
Together, you and your therapist can bring about deep change and healing.
You are a complex and unique person. Good therapy is not one-size fits-all so we draw from a big tool box to help you.
In your first few sessions, you will talk with your therapist about what you want help with and what you want to change. The therapy will be structured around your particular goals.
We co-lead the DBT skills group, meet regularly for ongoing consultation and training and are committed to providing you the most effective individual therapy and couples counseling.
Laurie Pantell, MFT
Change is possible with the right support.
Laurie helps people shift emotions and behaviors that get in the way of creating the life they want. People who see Laurie often feel her warmth and understanding helps them open up in new ways. She is skilled at helping people slow down and figure out what needs to change in order for them to heal and grow.
She also helps couples improve their communication skills so they can argue less and feel closer. Good relationships need tending and Laurie's calm and grounded presence puts couples at ease so they can talk about what's really going on.
Laurie completed the Dialectical Behavior Therapy (DBT) Foundational Training through Behavioral Tech, the educational institute founded by the creator of DBT, Marsha Linehan, and has received advanced training in couples therapy. She has extensive experience working with people who struggle with depression, addictions and emotional overwhelm.
Prior to becoming a psychotherapist, Laurie worked in community development and advocacy. She earned a JD from UC Berkeley and a Master's Degree in Public Affairs from Princeton University. She also has received training in meditative and spiritual practices that inform her life and her work.
Marielle Berg, MFT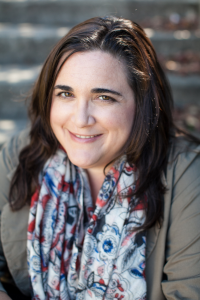 Marielle works with people to help them heal old emotional wounds so they can build the life they want. No life is free of pain but we do get to choose how we respond to pain, and in that choice lies power and freedom.
Marielle also helps couples change patterns of fighting and disconnection to build more trust and closeness. She is skilled at seeing both sides and helps couples bridge differences to create loving and stable relationships.
The potential for deep change and healing is what draws Marielle to this work and continues to inspire her on a daily basis. She feels it is a privilege to work with people during profound moments of vulnerability and during transformative moments of growth.
Prior to training as a psychotherapist, Marielle was an attorney and brings an intimate knowledge of the demands and rewards of a professional life.
Marielle completed a 2-year intensive Dialectical Behavior Therapy (DBT) training through Behavioral Tech and is currently working towards DBT certification.
She also has completed advanced training in Accelerated Experiential Dynamic Psychotherapy (AEDP), Hakomi, and Sensorimotor Psychotherapy. Additionally, she is certified as a Health at Every Size® (HAES) group facilitator. Marielle is the founder and director of the Bay Area DBT and Couples Counseling Center.
Save
Save
Save