Help with your emotions and relationships in San Francisco
Heal. Grow. Evolve.
DBT
Individual DBT
and DBT Skills Group
Are you overwhelmed or confused by your emotions?
Do you act in ways you later regret when you're upset?
Are your relationships suffering?
DBT can help.
Dialectical Behavior Therapy (DBT) is a highly effective treatment that can help you calm the emotional storm, end self- destructive behaviors and improve your relationships.
You don't have to suffer alone; DBT is designed to give you the skills to create a life with less suffering and more joy.
There are two components to standard DBT, individual DBT and DBT skills group. Our San Francisco DBT therapists are here to help. Click these to learn more:
Couples Therapy
Do you need help with your relationship?
Are you sick of fighting with your partner?
Are you worried you are not right for each other?
Our San Francisco couples therapists can help you decrease conflict, communicate more clearly and feel closer to one another.  If you're worried about the future of your relationship, couples therapy can help you figure out what needs to change in your relationship in order to move forward. We welcome LGBT couples.
We do this work because we know solid relationships are everything. We also know how hard it is to feel stuck in your relationship. Couples therapy can help.
Click here to learn more about couples therapy:
Couples Therapy
Individual Therapy
Do you struggle with feelings of sadness or worry?
Are you frustrated with doing the same things over and over?
Do you feel ready to make a change?
Therapy can help you understand why you get stuck and what needs to shift in order for you to move forward. This understanding opens up possibilities to lead a more satisfying life. Our San Francisco therapists combine the most up-to-date research on the science of change with compassion, warmth and a deep appreciation for the struggles of being human.
You hope things can get better. We share that hope and we know that remarkable things can happen when you take the courageous first step to reach out for support.
Click here to learn more about individual therapy:
Individual Therapy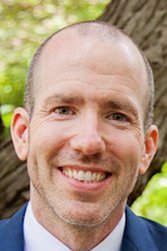 Edwin L. Fowler, LCSW
Marielle Berg, MFT
Providing DBT and couples therapy in San Francisco to people who want help with their emotions and their relationships.