You don't have to suffer alone.
Together, you and your therapist can bring about deep change and healing.
You are a complex and unique person. Good therapy is not one-size-fits-all so the therapists at Bay Area DBT & Couples Counseling Center draw from a big tool box to help you.
In your first few sessions, you will talk with your therapist about what you want help with and what you want to change. The therapy will be structured around your particular goals.
Edwin L. Fowler, LCSW

* Currently not accepting new clients.
I help people overcome, manage and find meaning in life's challenges.
It's common to feel like you should just be able to "get over" hard emotional experiences. Rather than "getting over" whatever is causing pain, therapy can guide you to "go through" these experiences to gain more understanding, self-compassion and choice in how you move forward.
My approach to therapy is multi-layered. I help you to develop a deeper relationship to yourself and to others. I also serve as a coach to help you change thoughts and behaviors that contribute to emotional suffering so you can feel more in control of the direction your life is heading.
I am skilled at working with people who are experiencing anxiety, depression, overwhelming emotions and relationship and career stress. I also have expertise in gender identity and sexual orientation issues, substance use and addictive behaviors. 
Before getting my MSW from CUNY-Hunter College, I worked in multiple non-profit settings including as executive director of a community center in Brooklyn, New York. My twenty-five years of work experience has been centered on supporting a wide range of people in every stage of life, from many racial and ethnic backgrounds and varied income and education levels. I value social justice and know that personal healing often sparks collective healing.
I have been intensively trained in DBT, Eye Movement Desensitization and Reprocessing (EMDR), Acceptance & Commitment Therapy (ACT), Cognitive Behavior Therapy (CBT) and Gestalt Therapy. I am a licensed LCSW 76151. I am happy to talk with you about how I can help.
Marielle Berg, MFT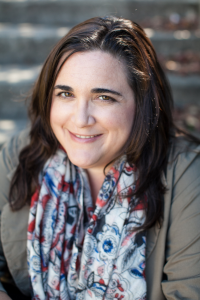 I work with people to help them heal old emotional wounds so they can build the life they want. No life is free of pain but we do get to choose how we respond to pain, and in that choice lies power and freedom.
I also help couples change patterns of fighting and distance to build more trust and closeness. I am skilled at seeing both sides and help couples bridge differences to create loving and stable relationships.
Sitting with people as they grapple with profound questions about how to heal, how to love and how to live more fully is a privilege. I am continually moved by witnessing the capacity for transformation that exists within all of us.
Prior to training as a psychotherapist, I was an attorney and bring an intimate knowledge of the demands and rewards of a professional life.
I have completed advanced training in DBT, RO-DBT, Accelerated Experiential Dynamic Psychotherapy (AEDP), Hakomi, and Sensorimotor Psychotherapy. Additionally, I am certified as a Health at Every Size® (HAES) group facilitator. I am a licensed MFT 48984. I founded the Bay Area DBT & Couples Counseling Center in order to offer high quality DBT, individual therapy and couples therapy in San Francisco.